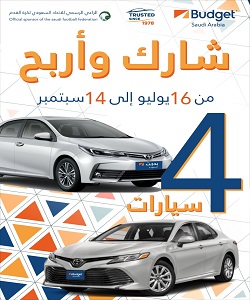 Participate & win
It's giveaway time! Get the chance to win 1 of 4 cars from BudgetSaudi.
All you have to do is:
- Visit any Budget Saudi location and fill out your personal information in a coupon issued through our rental team to enter the draw
- The draw will take place before 21st September 2019
Good luck!
For Booking
We give you more for your Budget