A joint marketing campaign between Budget Saudi and eRomman Market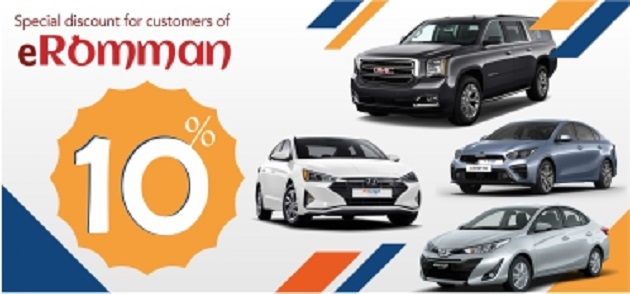 Budget Saudi has recently signed a joint marketing campaign with eRomman, an ecommerce site that sells a wide range of consumer products online. This partnership is an initiative to reach the digital oriented customers across our platforms.
Through this cooperation, customers buying products from eRomman Market would be eligible for an additional 10% discount on walk-in rates while renting from Budget Saudi Arabia only. The eRomman Market will also offer a similar discount to all Budget Saudi customers when purchasing from the eRomman website www.eromman.com.
The Romman Market is an online shopping platform that was established in November 2017. It is a market that connects Arab Buyers and sellers online from Malaysia & Southeast Asia. It is an international which offers a trusted and safe online shopping experience. It also offers many popular brands in Malaysia and Southeast Asia with various kinds of desirable products and different categories.
There are also many joint events that will be presented by both parties in the future.
---------------------------------------------------------------------------------------------
Terms & Conditions – Discount Coupon
- Coupon is valid until 30th June-2019
- Granted for and used by all eRomman customers within Saudi Arabia.
- Only one coupon can be used for each rental agreement for discount.
- The discount in this coupon is 10% out of daily rental charges.
- Not valid with other promotions, discount offers & privileges.
- Coupon is not salable and not to be used by a third party.
- Coupon is also not exchanged for cash.
- To be used one time only. Coupon holder cannot use part of the amount on the coupon then use again the rest of amount.
- Budget and/or eRomman have the right to refuse redemption on suspicion of fraud.
- Budget and/or eRomman have the right to add, amend or remove the above terms and conditions without a prior notice.
Budget customer qualification terms & conditions apply prior to renting.