Budget pre-owned car sales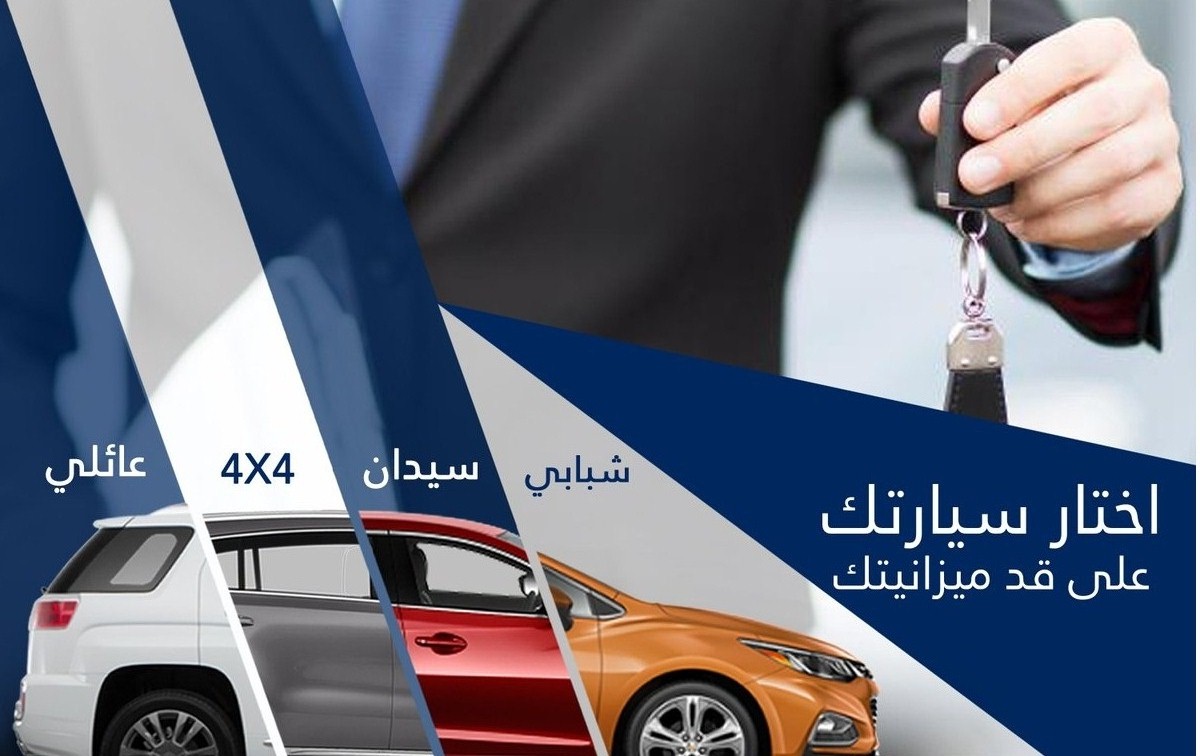 If you're looking for a quality used car at a competitive rate, Budget can fulfil your requirement. Budget offers a wide range of quality cars that are maintained by Budget's in-house automotive workshops. From compact cars, four-wheel drives, to utility vehicles; you can choose the type of vehicle you want to own. Plus, you can avail of Budget's flexible installment payment plans through our bank partners and loan institutions. Pre-owned vehicle sales are conducted through 5 showrooms in major cities like Jeddah, Dammam & Riyadh.
Advantages
Own the latest new or pre-owned model from a wide choice of vehicles at an affordable price. All Budget pre-owned cars undergo a thorough quality inspection to give you the best value for your money. Each vehicle undergoes an exhaustive mechanical and technical inspection performed by us to ensure the highest possible standards.
To offer you more comfort we assist you in getting through all legal formalities in order to transfer the vehicle to your name. With a known reputation for reliability, safety and value, all Budget pre-owned cars are a great buy.
Make the smart choice and find a Budget pre-owned car that's right for you.
After sales network
Qualified & Well Trained Team of Technicians
The average experience of our technicians is more than 10 years and they are well trained to maintain any new model launched by the manufacturer in the Kingdom.
On the job training and classroom training is imparted by trainers from the principal automobile companies to our after sales teams to assure they are equipped to deal with any after sale issues of all vehicles.
Qualified & Experienced Workshop Managers
We have highly qualified and skilful engineers who have an average experience of more than 20 years in the technical field across different automobile companies who manage more than 14 workshops in KSA. Their hands on experience for dealing with different vehicle brands is a major advantage as the repair turnaround time in the workshops play a very crucial role in reducing the operational expenses in the car rental industry as every hour it is in workshop the vehicle is losing revenue.
Mobile Maintenance Vans
Our 35 mobile maintenance vans are the lifeline of our operations as they play a very important role in delivering fast and efficient service at the customer's doorstep in case of an emergency breakdown or normal servicing. The mobile mechanics are well trained and experienced to deliver fast and efficient services to our customers and have the right customer service attitude to meet any contingencies.
Effective Spare Parts Management
There are more than 14 stores in all the workshops, which maintain an optimum inventory of moving spare parts to ensure that the idling time of vehicles due to non-availability of spare parts is minimal. The latest inventory management tools are effectively implemented and deployed for optimum efficiency levels. Every workshop in KSA has a qualified parts manager to oversee the spare parts inventory.
Modern Tools & Equipment
All the workshops have the latest tools and equipment for repairing any latest model of automobile and any outdated equipment is immediately discarded. All equipment is well maintained through an effective preventive maintenance program regularly conducted by the workshops.
Focus on Quality
All workshops in KSA have strict quality control where all cars go through a rigorous quality check before they are sent to the rental offices ensuring that the vehicles are in excellent technical condition and are always roadworthy.
Low Turnaround Time & High Workshop Output
All workshops ensure that the turnaround time of the vehicles is low and the output is high resulting in less holding costs for the company.
Performance Management
All workshops follow established performance management techniques resulting in high efficiency & productivity, high morale & motivation of the staff. The staff are also entitled to a monthly performance bonus which leads to greater results and better quality from the team
Experience In Servicing a Diverse Fleet
Our workshop staff is well trained to service different types & models of vehicles ranging from Toyota, Honda, Suzuki, Mazda, Nissan, Isuzu, Mitsubishi, Mercedes Benz, Lexus, etc.
Well Established Systems & Procedures
All workshops have well established uniform systems & procedures with clear performance measurement tools for efficient utilization of the available resources.
CONTACT US:
Please feel free to visit our showroom (s) where our expert and experienced Customer Service Executives would be more than willing to help you to choose a car of your desire
Central Region (Riyadh Region)
Car Sale Manager
966 216927070
Ext : 2200
Car Sales Executive
966 216927070
Ext : 2201
Eastern Region (Dammam Region)
Car Sales Manager
966 216927070
Ext : 3200
Car Sales Coordinator
966 216927070
Ext : 3201
Western Region
Jeddah Sari Street Showroom
966 216927070
Ext : 1210/1207
Additional car sale location contacts in WR;
Abha Car Sale
966 216927070
Ext : 1559
Jizan Car Sale
966 530018500
Yanbu Car Sale
966 216927070
Ext : 1570
Madinah Car Sale
966 540808585
Tabuk Car Sale
966 216927070
Ext : 1503
Taif Car Sale
966 216927070
Ext : 1828